Newer posts are loading.

You are at the newest post.
Click here
to check if anything new just came in.
April
07
2010
Nowadays we're usually tired of advertisements, but there's still some ads that make as smile. In this article you gonna find lot of creative and funny advertisements that will probably uplift you and definitely inspire.
They surprised myself with their uniqueness and even if our daily life seems so usual and gre, out there still are creative minds who can think of smart ads, which will make you look twice and maybe even gain sympathies of product it is representing since company isn't afraid to stand out and think about people.
15. Rubiks Cube: 25 years and still going
41. Audi: Chairs
March
03
2010
This is a little bit different inspirational selection from the ones you are used to seeing here! Kind of different art, but very cool and creative skateboard design solutions you will see here. It's just amazing what you can put in such small and limited place in the meantime making it look good the way somebody would want to buy it. Definitely masterpiece artworks here! Enjoy!
Related posts:
March
01
2010
Package designing is useful for Promoting the product features and benefits, process of design and attract the consumers. Mostly package design contains preservative details, health information and rate of the product. The purpose of packaging is physical protection, Barrier protection, Containment or agglomeration, Information transmission, Marketing and Security of the product. In today's modern and competitive retail market world, you only have one chance to make a first impression. Make that first impression a creative and memorable one, with a custom design that will capture consumers attention Soon. Because "Adorable(attractive) packaging design can help to sell a product".Packaging design is one area of graphic design more than a logo design. Most of the retail market companies like Tesco, Wal-Mart and Ikea are working on creative package designs and Green emissions too.
Role of package design
Package design plays important roles to help sell the product at the point of purchase.So, once functional activities of the package are completed the most important thing is it's design how to be creative and tell a story that stands out from the crowd.
History of package design
In the 80s & 90s also the designers concerned about Structural design of packaging,Graphic design for packaging, Health, Safety and environmental issues, Environmental regulations.Eco labeling systems. They used their designs as a communication tool. In this post we present some creative package designs.It contains paper packaging, Bottle packaging, and plastic packaging etc…
Creative Package Designs
El nigritto is  a Tin design for Energy drink from Jorge flores on "Behance" art network  community.It's an example of package design and 3D modeling.
Citrus is a packaging concept. The idea consists on two hemispheres in plastic material orange-skin textured; pasted on a thick plastic sheet.
Concept designed by Russian agency(KIAN brand)." The  agency took on the process of naming, formulating a creative brand conception, and creating the package shape. Soy milk "Soy mamelle" is a 100% vegetative product.
Jewelry from packaging: Rings, bracelets, necklaces and pendents are made from metal bottle caps.
This is an interesting concept for food packaging.Designed by Cool hunter agency. surprising events and stunts have now turned into truly powerful promotional tools.
Clever based project from "Creativemethod" company. The aim was to create a unique gift fo clients at christmas .
Great idea : To create a gum package shaped like dino's jaws
Redesigned the label for Bulgarian wine +359. Named after the country's international phone code(359) and the font is based on the one used by Bulgarian Post in the 1960s, giving the wine strong national appeal. Typographic label effect.
Artist mixing paint for the wine maker.Chosen the right colour was just as important . Its first release completely sold out in just one month.And a fabulous design.
The design was awarded silver in the European competition EPICA." Maru means Japanese
Cute work for UK brand Clearspring . Creative use of die cutting makes for quick and easy recognition of what the product is.
"This project's objective was to re-style the popular American "Barbasol" shaving cream in order to introduced it into the European market.The aggressive diagonal line that divides the stripes suggest a mix between the shaving cream and the fragrance.
Interesting thing about this package design told by designer "This is a concept for a "RePackaging" assignment in which I chose to repackage bras. The packaging was inspired by a KBG commercial in which a young man asks how to tell his girlfriend's breast size. The answer was to simply relate them to a piece of fruit: "Are they apples, oranges, or grapefruits?"
Project Woman Cosmetics. The redesign of the cap determines the shape of the trunk of the pack.
Frolick is a small NYC based company with a big appreciation for the joy pets bring us.This is a brand that's slick enough to appeal to a tech and design savvy urban professional, but also friendly and accessible enough for a suburban family.
It's a traditional package design for the natural perfume.
Designed to serve a functional and practical need in improving the ergonomic work position at your workstation
Designed by Daria Kuzmina of the British High School of Arts and Design in Moscow:"Brand name is TEASET. Each pack contains black tea with various naturals additive.
Impressive and beautiful — package design by Dave richmond from London. The choice of colors and color coding is unforgottable.
Stylish limited edition – packaging was created by Ziggurat Brands, This design is to attract the textile students.
Yellow+Blue
Recyclable tetra packs – Designed bySpear design group
A clean and minimalist design was created based around a pattern of snowflakes designed by Chez valois from canada.
Unique design – In 2002 Ora-Ito received the 'Oscar for the best packaging'. His style is described as 'simplicity'; simple in it's complexity .
The orange peel imagery covering the whole pack conveys that 'just squeezed' freshness and the uncluttered.
A Brazilian scientist Dr Antonio Martins invented a revolutionary new way of extracting coco juice so that it is left as pure and untouched as it is in the coconut.
Masculinity  design- Brushed metal and Letter press effect in the package.
This package design was inspired by wooden crates that are used to transport vegetables & fruit for their authentic feeling and of course the classic childhood pastime of making potato stamps. The text effect also saying that
Great premium look design – Responsible for the strategy, brand identity, naming, logo and packaging, they came up with a solution overflowing with appetite and shelf appeal.Designed by a Norway company. You can find many designs from the source page
Strong component of design – The concept is "Food + Design" and the aim is to show the traditional Portuguese products transforming them into objects of design, trendy and desirable.
Nice and home made look – Designed by barabara vick design.
Most colorful sausage wrappers with unique personalities
A new thinking brand in the world of electronics.And a brand new headphone
Different type of packages for the Oatly brand.Designed by Swedish designer "jensen"
Innovative and unusual design for wines.Bold, festive graphics make these wines something to talk about design qualities.100% recyclable.
Conceptional package design for only one egg.
Good illustrative artwork  utilizing a style that embodies the spirit of summer,and a unique design.
Cool and innovative packaging for color pencils – Flip pencil case
Creative approach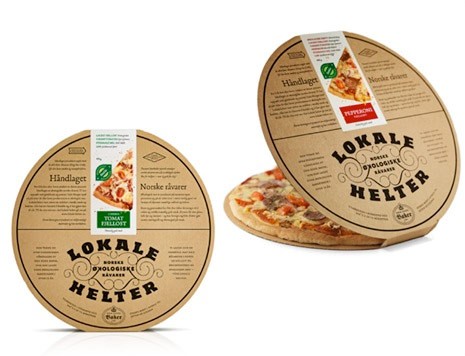 Great concept and a another unique brand – - The idea behind the quick fruit packaging is a fruit sliced in half showing the core of the fruit.
Yulia Brodskaya's Milk packaging
By Russian designer.The design is simple yet funky and the curvy lines work well with the structure of the package.
A light weight approach to packaging.Saving resources is saving the environment(Concept). That is why lightweight packaging has become a heavyweight argument.
Last but not list – Coca Cola list
In Package design world for  Coca Cola brand most designers have done many fabulous designs.And they love to design for this specific brand.They have used different type of materials So here we show some of the impressive designs.
Nathalie Rykiel has designed this colorful graphic for Coca Cola's aluminium bottle
A conceptual package design, which at this time is unaffiliated with Coca Cola, created to drastically reduce the cost of both initial manufacturing and recycling. Designed by Rayan yoon
These cans to commemorate the games.
Origin and Resources
Don't forget to give your thoughts about the article via comments section.
Related posts:
Could not load more posts
Maybe Soup is currently being updated? I'll try again automatically in a few seconds...
You've reached the end.