Newer posts are loading.

You are at the newest post.
Click here
to check if anything new just came in.
Monthly Web Development Update 7/2018: Practical Accessibility, Design Mistakes, And Feature Control
Monthly Web Development Update 7/2018: Practical Accessibility, Design Mistakes, And Feature Control
Anselm Hannemann 2018-07-13T14:20:17+02:002018-07-13T12:33:42+00:00
The web continues to amaze me. With all its variety and different changes to the platform, it's hard to see a straight pattern — if there even is (just) one. But it's wonderful to see what is being changed, which features are added to the platform, which ones get deprecated, and how browsers implement more and more technology to protect the user from malicious website attacks. It's interesting to see that these security features nowadays are getting as much attention as a feature for developers; this shows the importance of privacy and security and how unstable and insecure the web was in the past.
But the best thing about all of this is that it shows how important it is to stick to the things that people give us. Instead of implementing our own solutions for everything, it's often much better to re-use an existing system. Not only is it safer to rely on, but also less work while more inclusive to extend a native DOM element with a custom element (instead of writing our own custom element from scratch). If we think about whether we should build our own version of SSL or use an existing software for this, why would we build a clickable element based on nothing instead of altering the behavior of an a or button element? And why would we check for resource host validation on our own, if the browser already gives us an API for that? This week's articles are all dedicated to these topics.
Another thing that has been stuck in my head is Andrea Giammarchi's article, "A Bloatless Web," in which he describes how we blindly use Babel as developers when we write JavaScript to be able to write modern ECMAScript. But we usually don't realize that transpiling all of our modern code in modern browsers isn't the most efficient way. I'm glad that Andrea offers some ideas on how we can improve that situation and improve our web apps' performance. Wouldn't it be amazing to just serve a third of the bundle size by not transpiling the code anymore for each and every browser?
News
With so much happening on the web, what should we really pay attention to? At SmashingConf New York 2018 🇺🇸 we'll explore everything from PWAs, font loading best practices, web performance and eCommerce UX optimization, to refactoring CSS, design workflows and convincing your clients. With Sarah Drasner, Dan Mall, Sara Soueidan, Jason Grigsby, and many other speakers. Oct 23–24.
Check the speakers →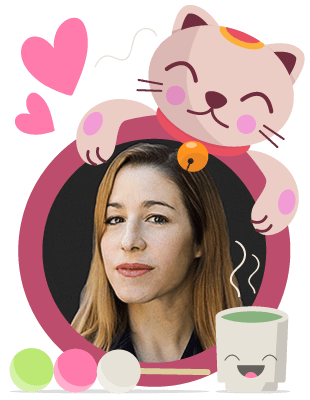 Generic
Security
UI/UX
Users do not have time to read more than necessary, and yet designers still tend to put a lot of text because they think people need to know that. (
Image source
)
Privacy
Web Performance
Accessibility
In her article, Sara Novak explains why it's important not to rely on color alone as an indicator. Symbols and error message can be much more helpful to users. (The image above shows a form with color-based indicators. Left: How a person with normal vision sees a form with color-based indicators. Right: How a deuteranomalous person sees the same form.) (
Image source
)
JavaScript
CSS
Work & Life
(il)